bac
k
For staying is nowhere
curated by Ioanna Gerakidi, Haus N Athen, Athens 2020
Together Apart/Going New Places
online project curated by Marina Hadjilouka, organized by the Cyprus High Commission in the UK-Cultural Section, 2020
Hypersurfacing
curated by Marina Christodoulidou, NiMAC, Nicosia 2019
Summer is the Opposite of History
curated by Despina Zefkili, Paros 2019
Phase
1
&
Phase 2
two-phase group show curated by Raissa Aggeli and Nayia Savva, DriveDrive, Nicosia 2018
MLNY
duo show with Maria Loizidou, PARTY Contemporary Artist-run gallery, Nicosia 2018
Privilege
curated by Chrysanthy
Koumianaki, Heraklion 2018
Adhocracy Vol.I: Books and Tools
curated by Phanos Kyriacou and Natalie Yiaxi, PARTY Contemporary Artist-run gallery, Nicosia 2018
Notes on Today from Tomorrow
curated by CM Turner, IRL Gallery, Cincinnati 2018
Six Impossible Things Before Breakfast
curated by Demetra Ignatiou and Evagoras Vanezi, We Are Bud, Athens 2017
Livres d'Artistes: Book Art in Cyprus
since the 1960's
curated by Marina Christodoulidou, Zambelas Art Museum, Nicosia 2017
Contemporary Art from Cyprus
curated by Britta von Campenhausen, European Central Bank, Frankfurt 2017
The Garden Sees
curated by Anna
Kafetsi, Athens Concert Hall, Athens 2017
*bang!
curated by Irini Miga and Tula
Plumi, Daily Lazy Project Space, Athens 2017
L.F.E
curated by Nayia Savva,
Neoterismoi Toumazou, Nicosia 2017
Planétes
curated by Elena Parpa,
Pafos2017- European Capital of Culture, Paphos 2017
Guanabara Bay: Hidden Waters
Hidden Lives
curated by Luiz Guilherme Vergara in collaboration with Re-Aphrodite, MAC Niteroi Museum, Rio de Janeiro 2016
Solid Plans
solo show at Thkio Ppalies
Artist-Run Space, Nicosia 2016

The Equilibrists
curated by Gary Carrion-Murayari and Helga Christoffersen with Massimiliano Gioni, New Museum, New York and DESTE Foundation, in collaboration with Benaki Museum, Athens 2016
Aye Bad Dome: Super
curated by Peter Eramian, Thkio Ppalies Artist Run Space, Nicosia 2015
Deste Prize
Finalists' Show at Cycladic Art Museum, Athens 2015
Blocks
curated by Era Savvides, Famagusta Gate, Nicosia 2014
By airplanes and steamer
3137 Artist-run space, Athens 2014
Non-Standard Testimonials
curated by Peter Eramian, David Dale Gallery,
Glasgow 2014
Tradition Today: Exploring Conditions
to Recreate it
curated by Stavros Kavalaris, Cyprus Embassy in Athens, Athens 2014
Oo
the Cyprus Pavilion at the 55th
Venice Biennale, curated by Raimundas
Malašauskas, Venice 2013
Rooms 2013
solo presentation curated by Yiannis Toumazis, Kappatos Gallery, ST. George Lycabbetus Hotel, Athens 2013
Afresh: A New Generation of Greek Artists
curated by Tina Pandi, Daphne
Vitali and Daphne Dragona, EMST-
National Museum of Contemporary Art, Athens 2013
At Maroudias
curated by Re Aphrodite, Cyprus Ethnological Museum, Nicosia 2013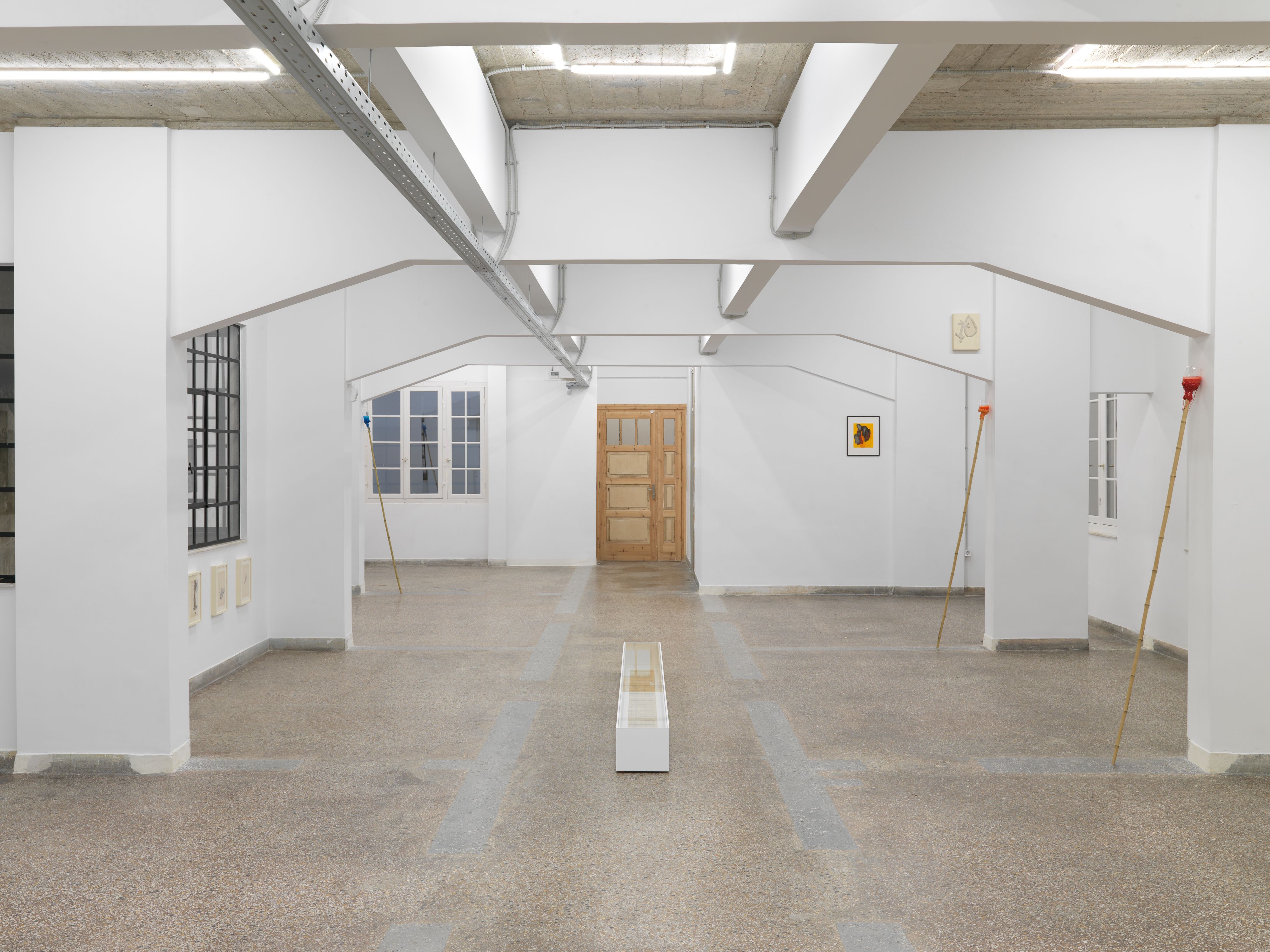 for staying
is nowhere






together/ apart:
going new places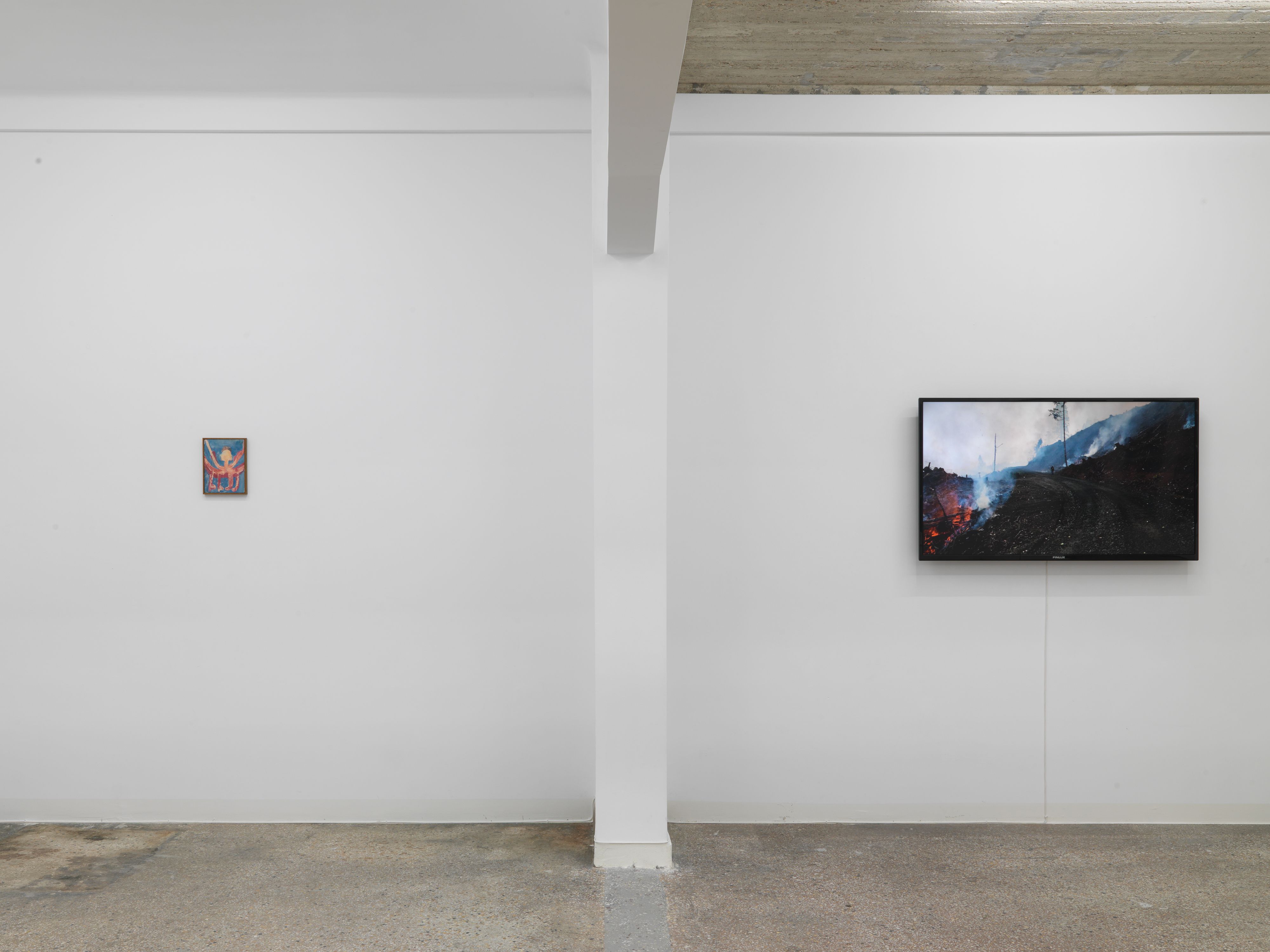 summer is the
opposite of history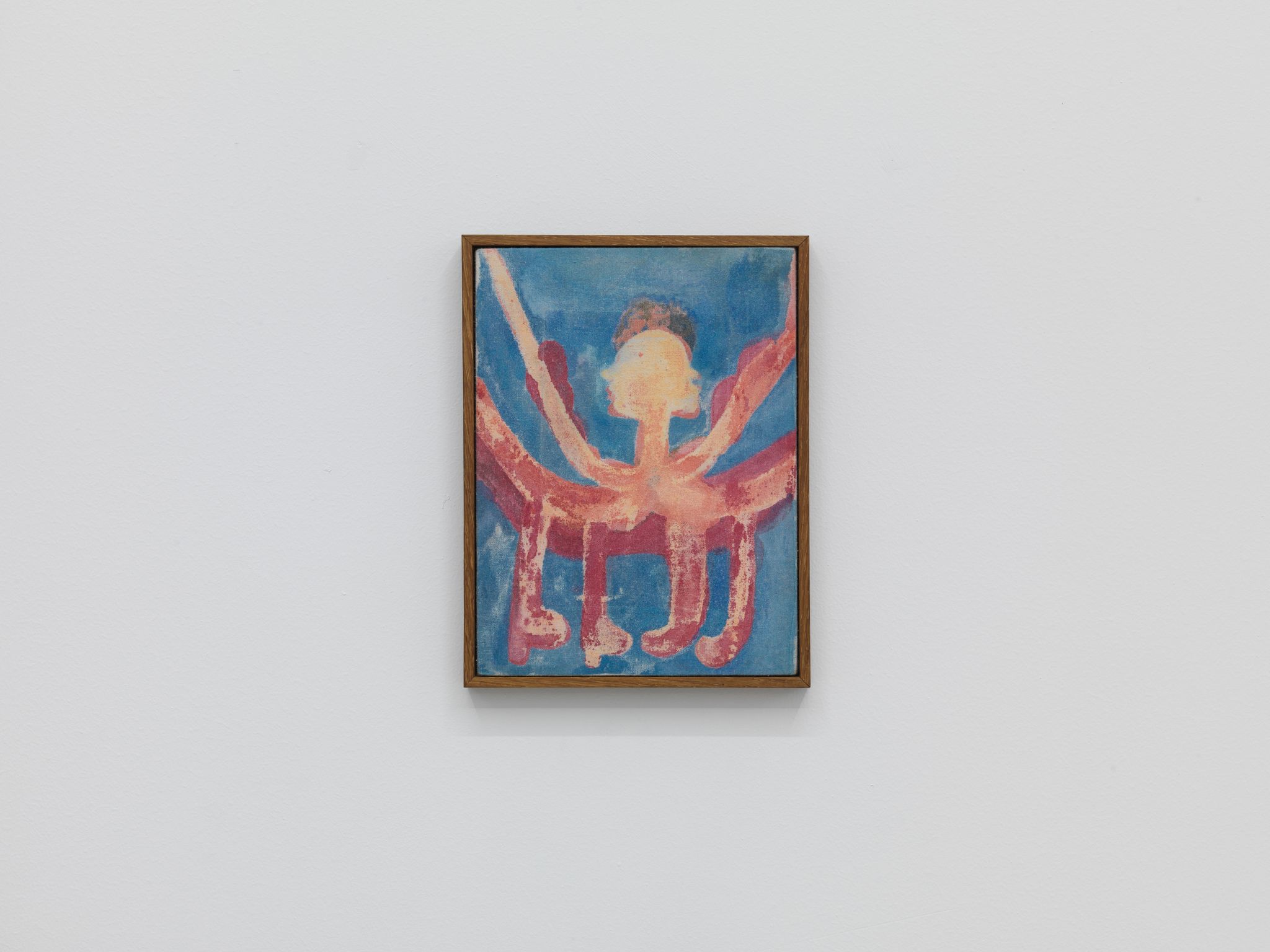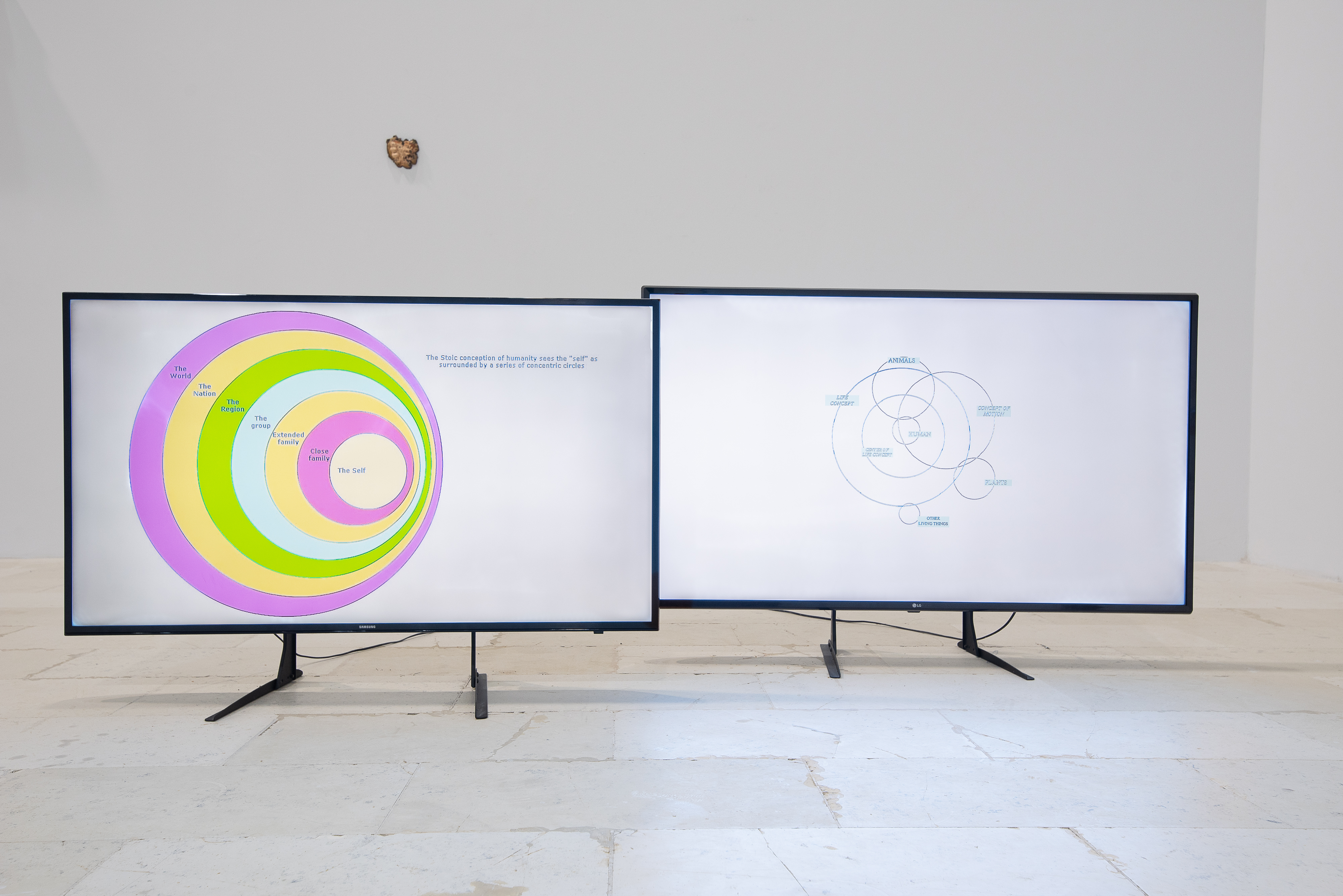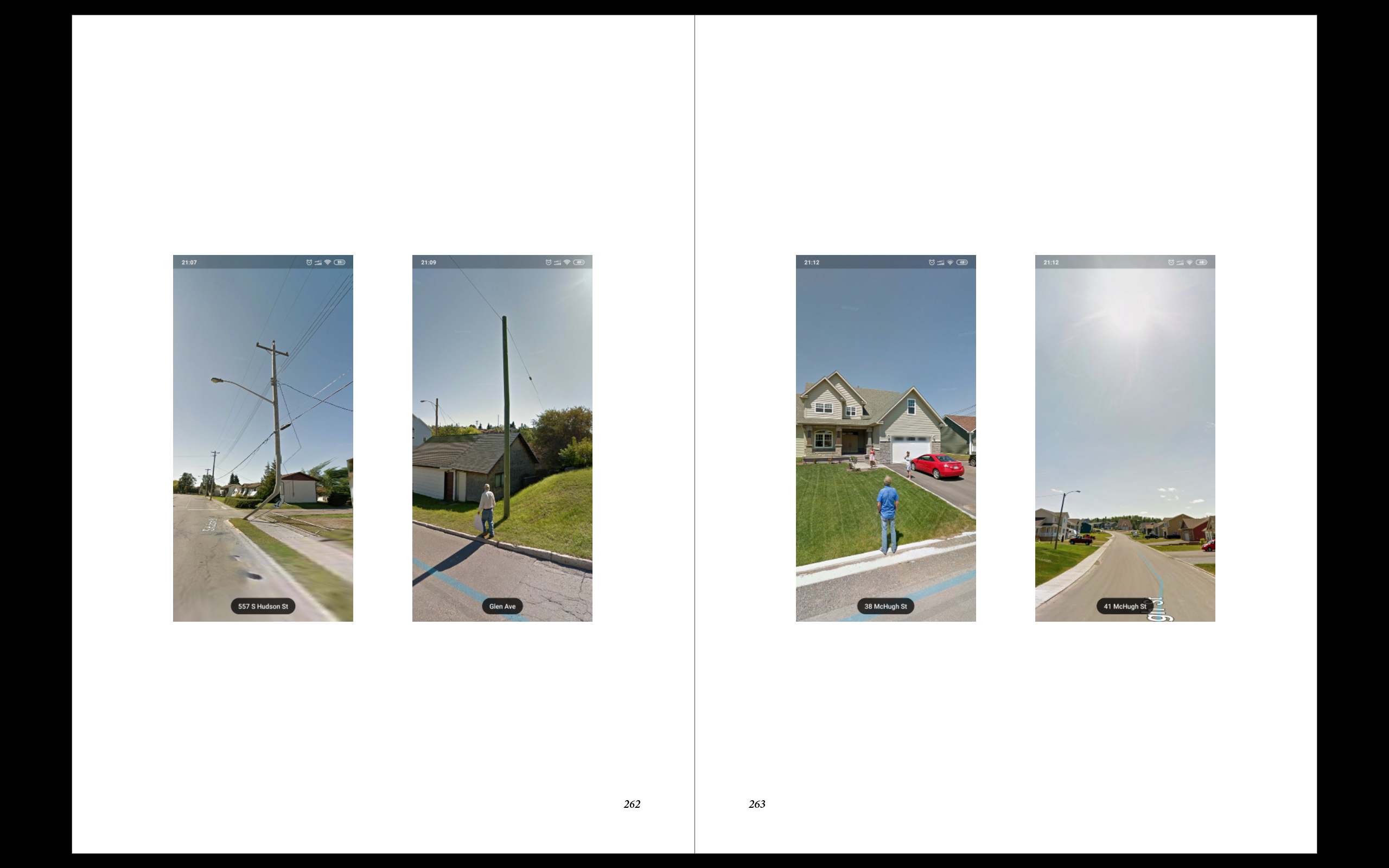 hypersurfacing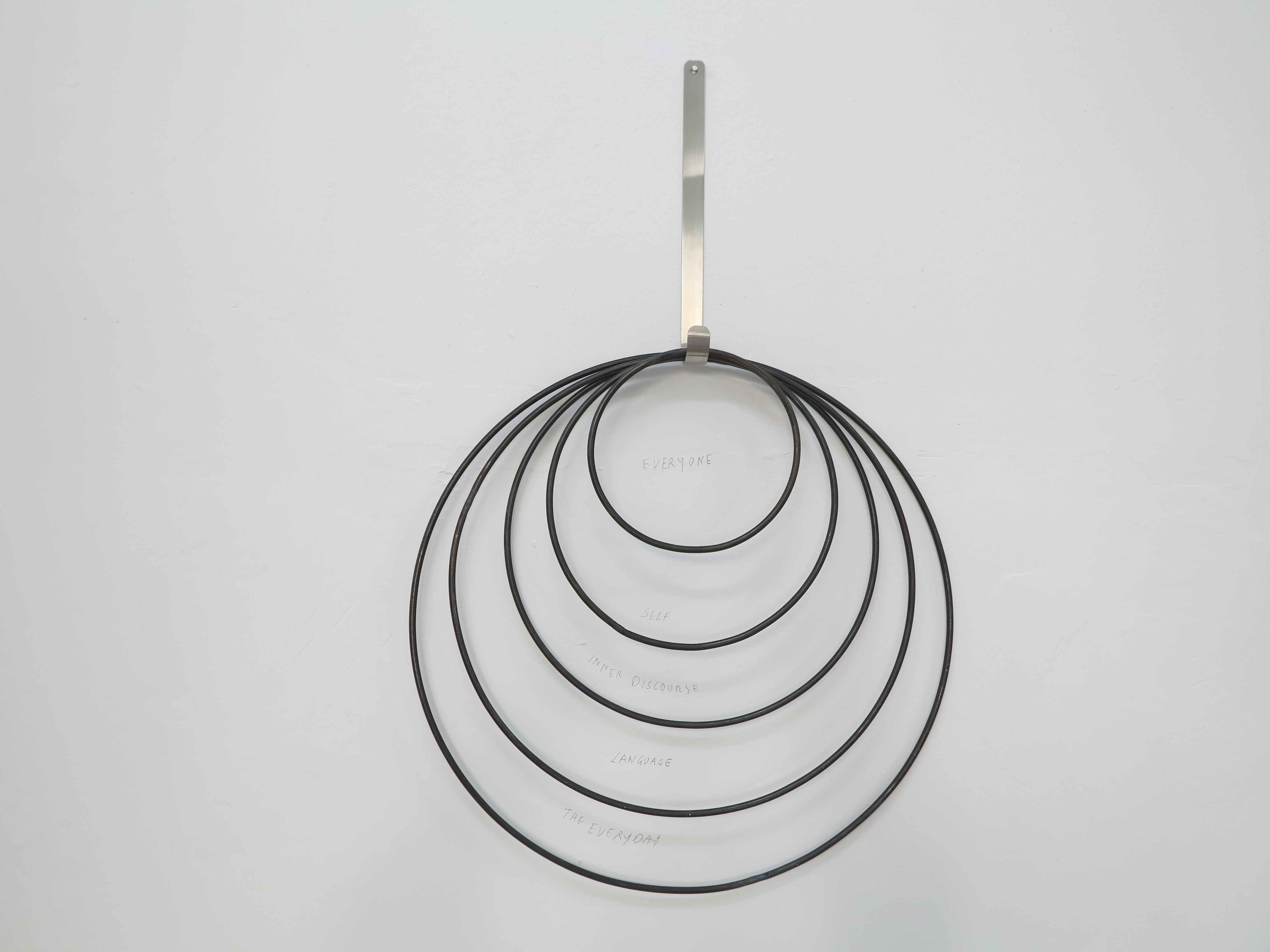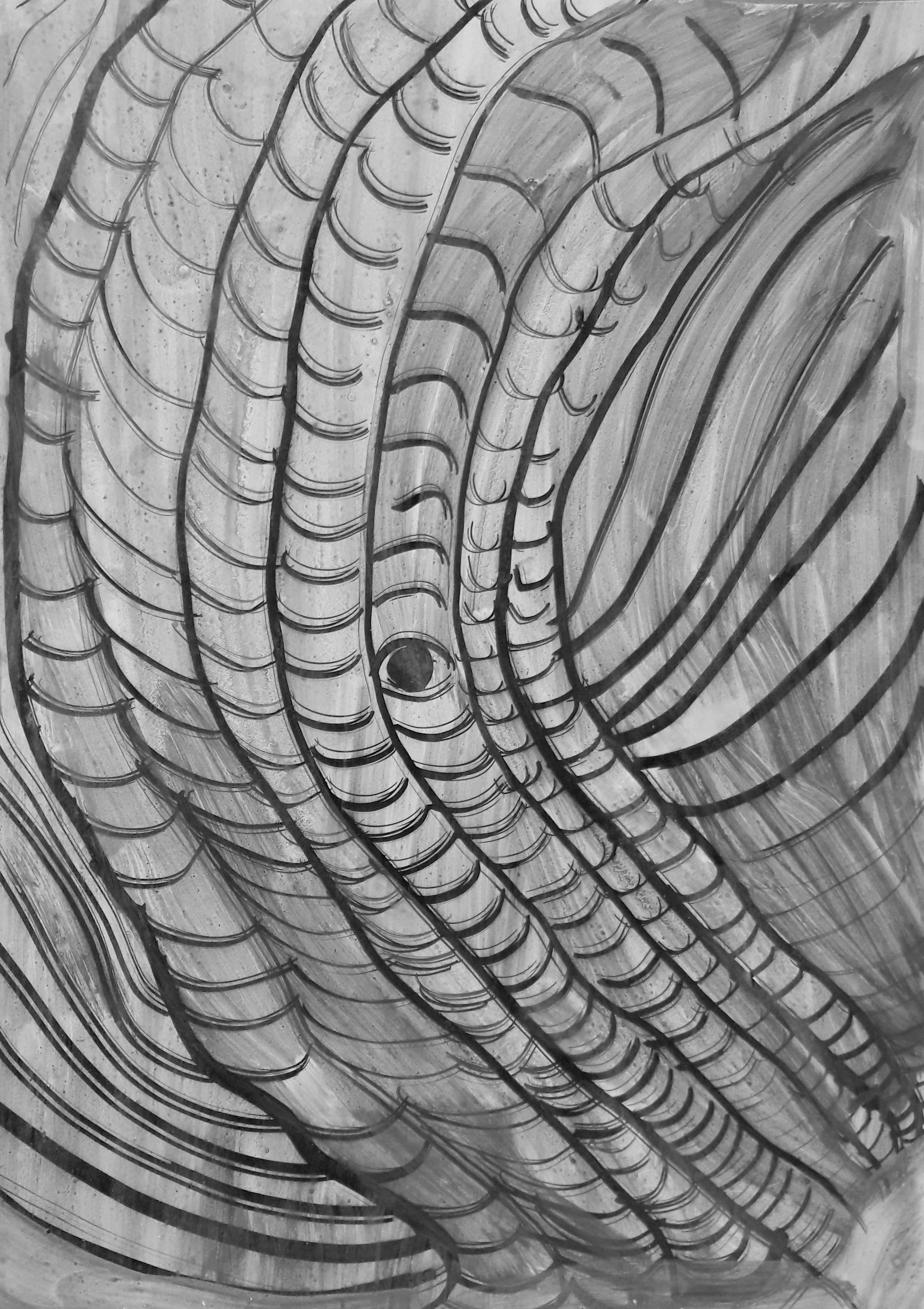 MLNY
Adhocracy Vol.1:
Books and Tools
the garden sees

L.F.E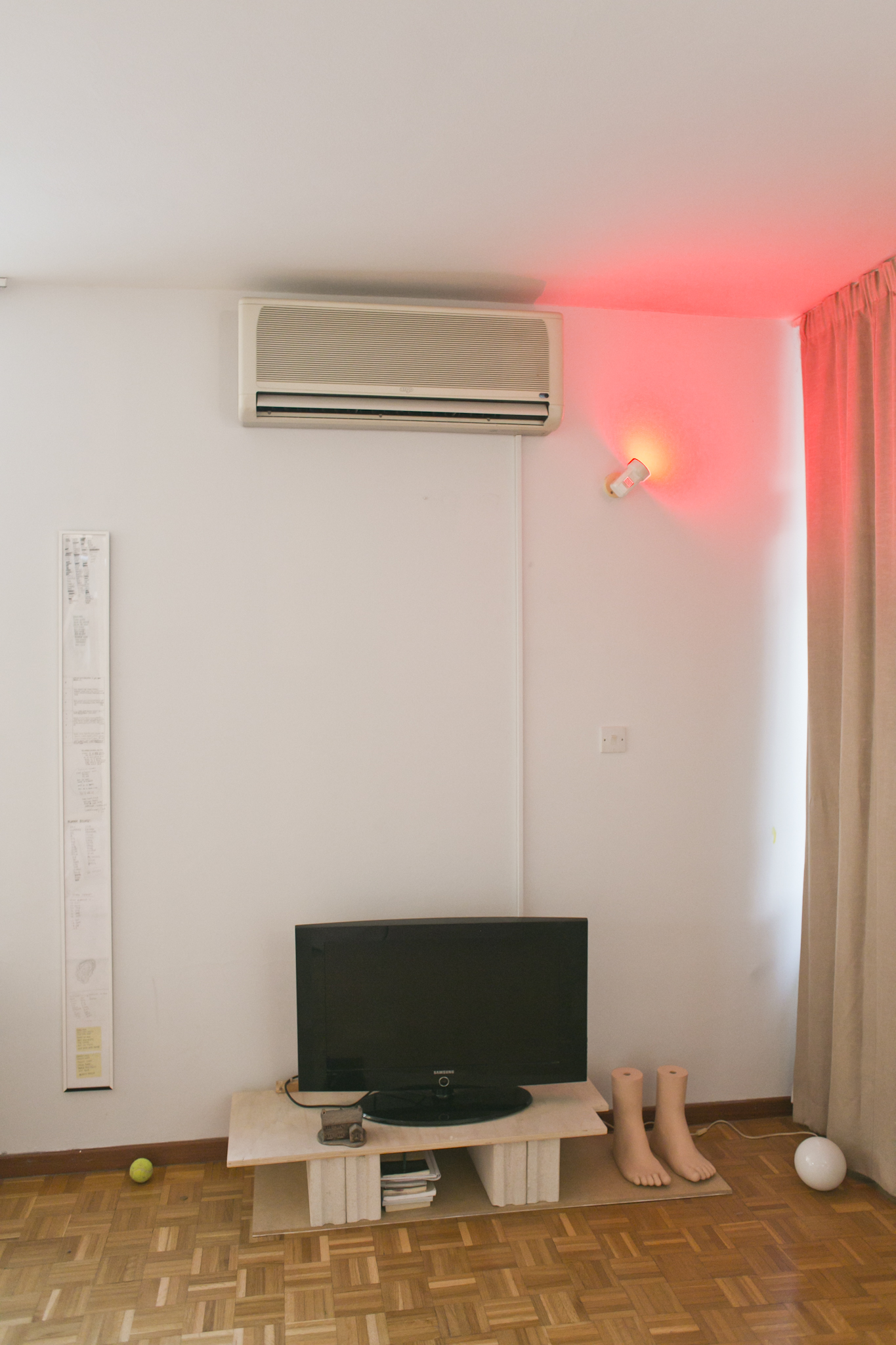 aye ba dome: Super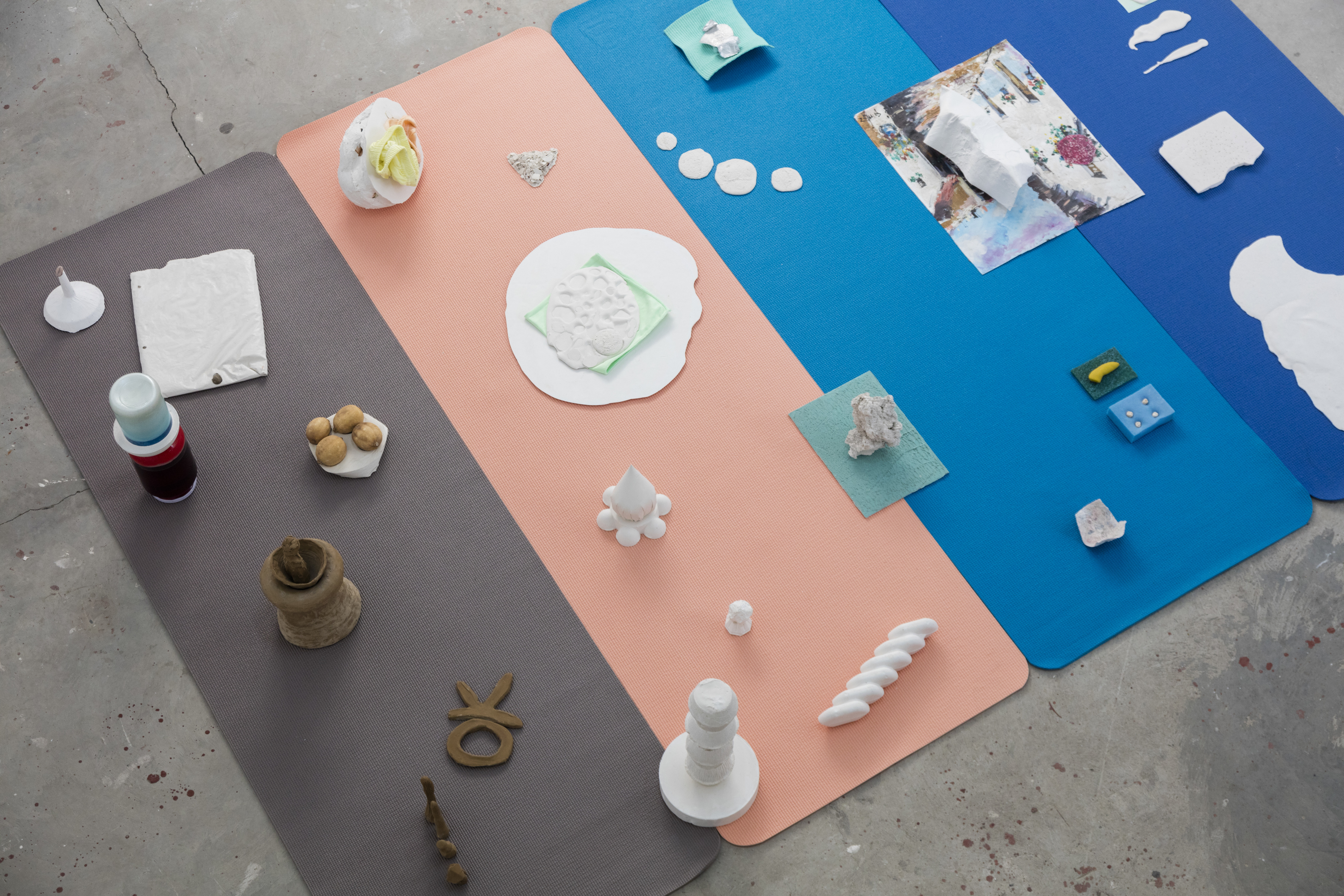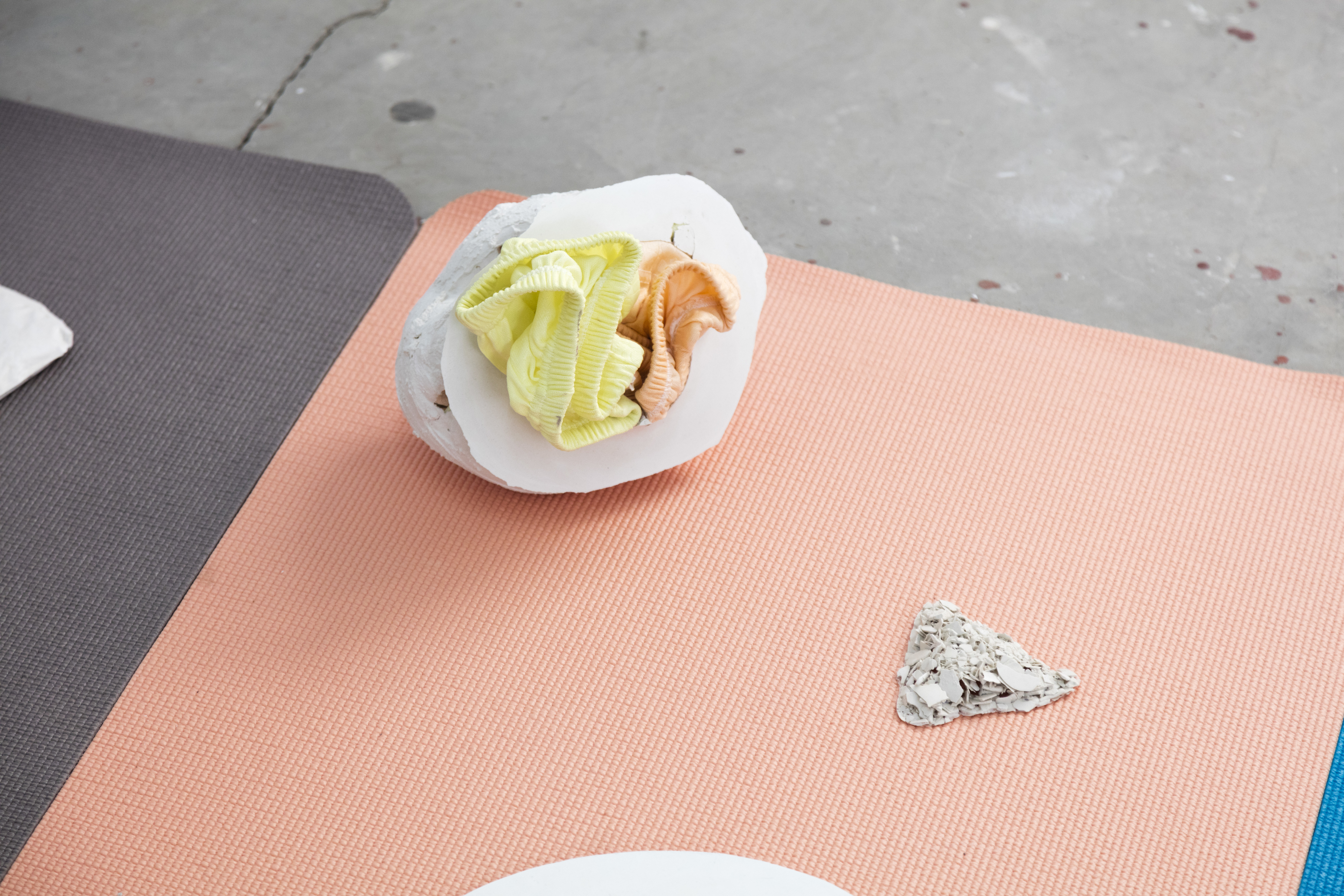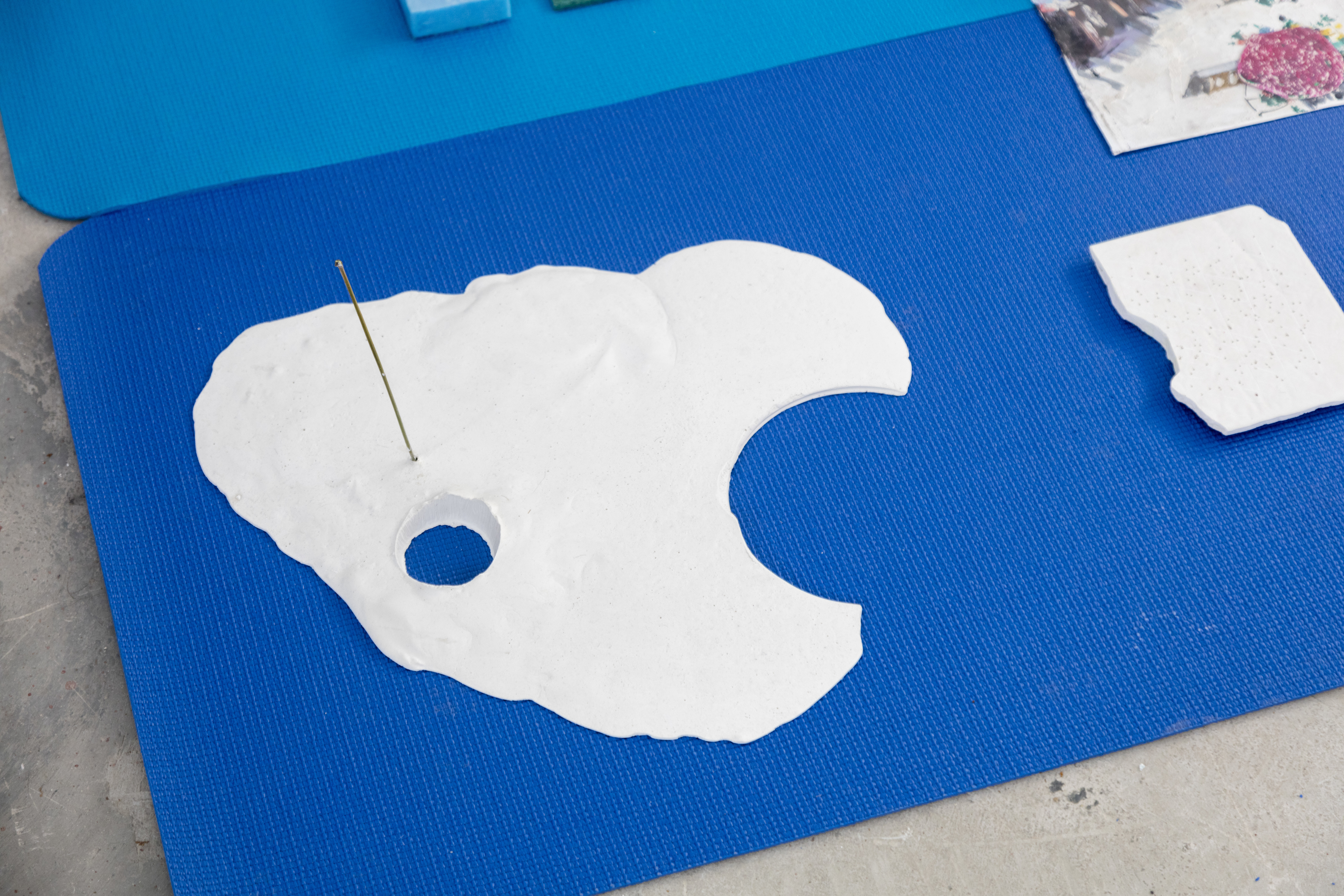 the equilibrists
planétes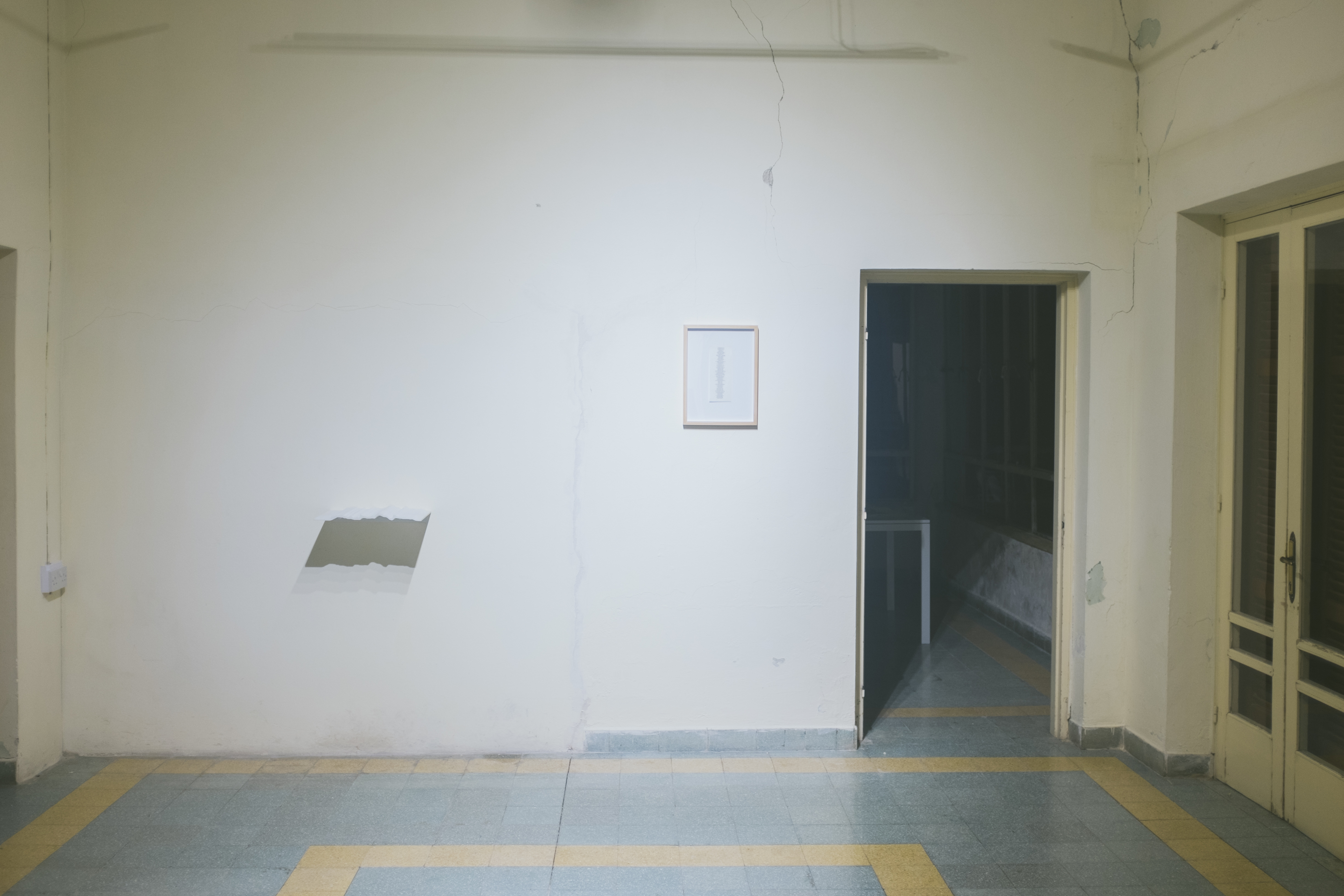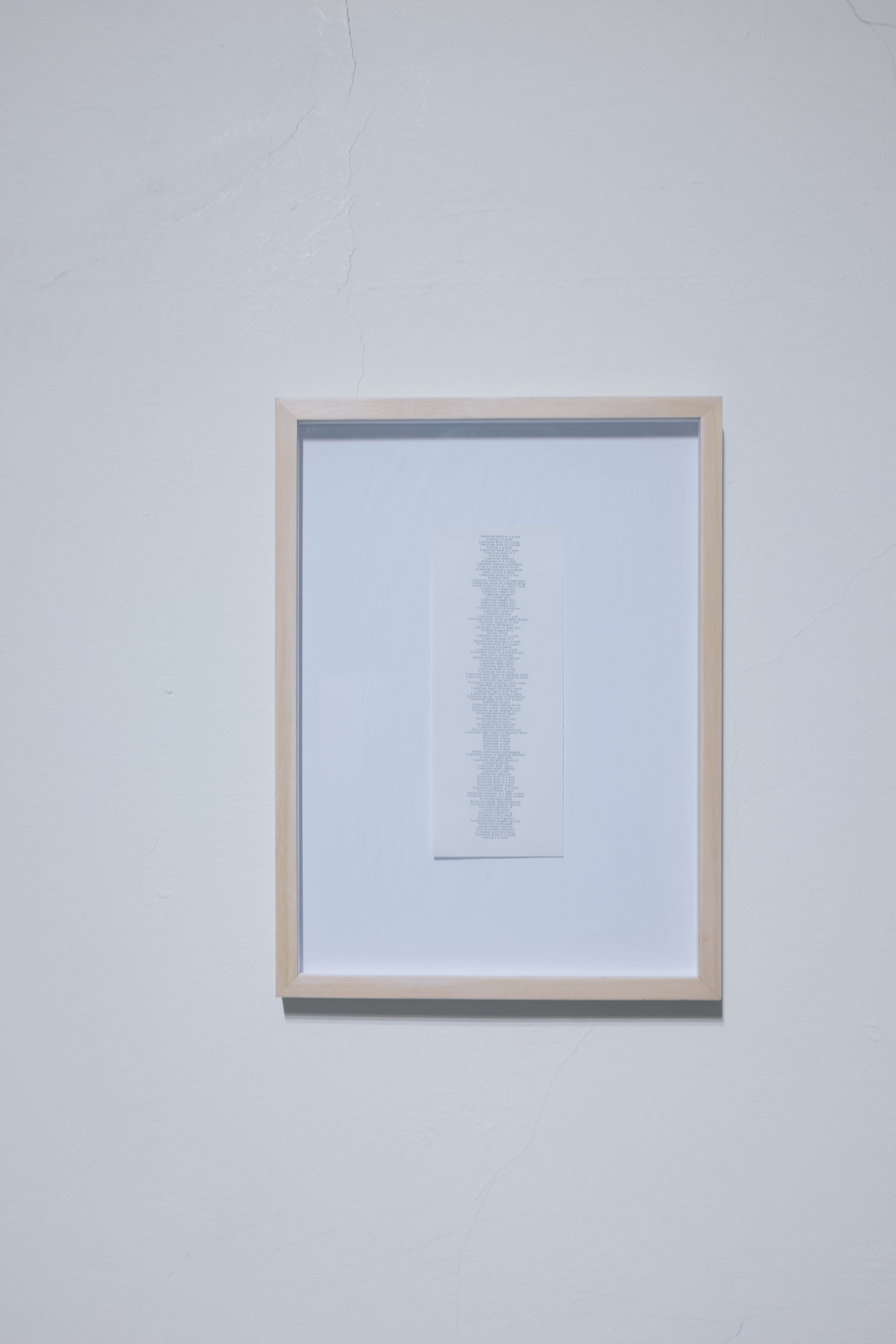 Deste Prize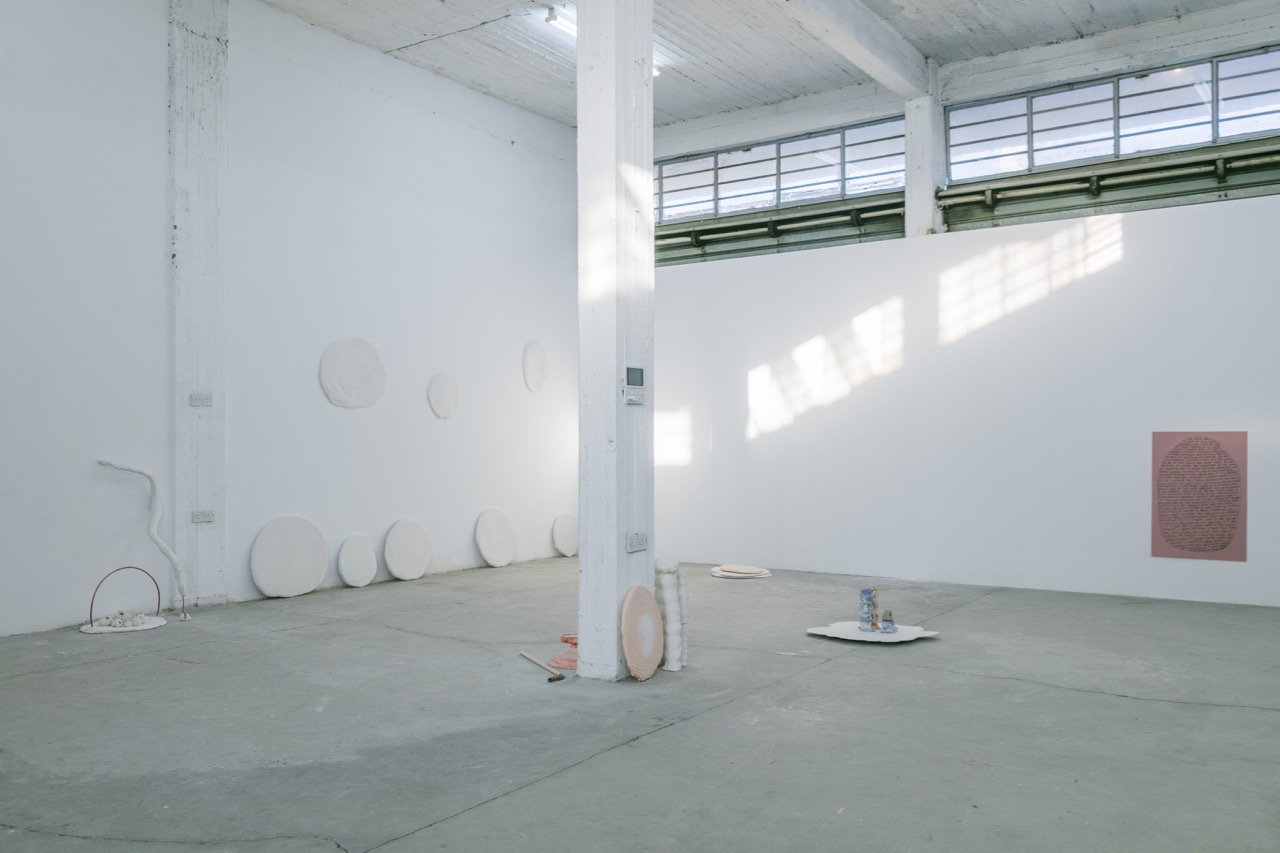 solid plans










THE GUIDE BOoK, 55th
Venice Biennale

Hyperflâneur (2019)
Bookwork Installation @Hypersurfacing,
curated by Marina Christodoulidou
NiMAC, Nicosia

Why Are You Calling Me?
Can't You See I am Not Busy? (2019)
Open edition of writings, Self-published

Snatching (2019)
One of a Kind Arist's Book, presented at
the show The Summer is the Opposite
of History, curated by Despina Zefkili,
Marpissa

How to Speculate About the
Life of a Female Artist (2019)
edition of 250, commissioned by Lefteris
Economou Cultural Foundation, Nicosia

Gym (2017)
A collective edition of publishing
project Bast Fooks 1-12, One of a Kind Bookwork, Nicosia

A Rose is A Rose is A Rose (2017)
One of a kind altered book, Nicosia

Written in Glue (2016)
One of a kind artist's book, Nicosia

Bast Fooks (2016-2017)
A self-publishing project of monthly
installments, throughout 2016. Edition
of 60 each, Nicosia

Untitled (2015)
Site specific installation of 48 titled
Blank Books, @Deste Prize, Athens

Metropolitan Cypriots (2015)
Sound poem milled in Thassos marble,
One of a Kind, Nicosia

Posh Taro (2014)
Spoken word, Vinyl Record and Diary,
edition of 5, Glasgow

Goodbye Advertising (2014)
One of a kind artists book,
Nicosia

Notes (2014)
Edition of 32, Nicosia

Book of Bad Haiku (2013)
Artist's book, edition of 101

GUIDE BoOK (2013)
Site-specific bookwork @Oo, the joint
pavilion of Cyprus and Lithuania at the
55th Venice Biennale, Edition of 5000,
published by the Cultural Services,
Ministry of Education and Culture,
Republic of Cyprus

The Independent Study of the 90's (2013)
One of a Kind artist's book, Nicosia

A Thousand Thank Yous (2012)
Print on Demand artist's book, Nicosia

Paper Monument (2012)
Site specific installation at St.George
Lycabettus hotel, Athens

Orka (2014)
Conceptual poem for a wall,
presented at Point Center for Contemporary
Art, Nicosia, 2012, and Tradition Today:
exploring conditions to recreate it, curated
by Stavros Kavallaris, Athens, 2014.

What is to be Sung? Answers to
the Burning Question by Charley Barely (2012)
Spoken Word CD Album/Bookwork,
London and Nicosia

Souvenirs from An Ideal State (2012)
One of a kind bookwork and Installation,
produced for show At Maroudias, curated
by Re Aphrodite, Nicosia

[ ] (2011)
Print on demand artist'sbook, London

What Really Happened Here (2011)
One of a kind site-specific bookwork and installation, London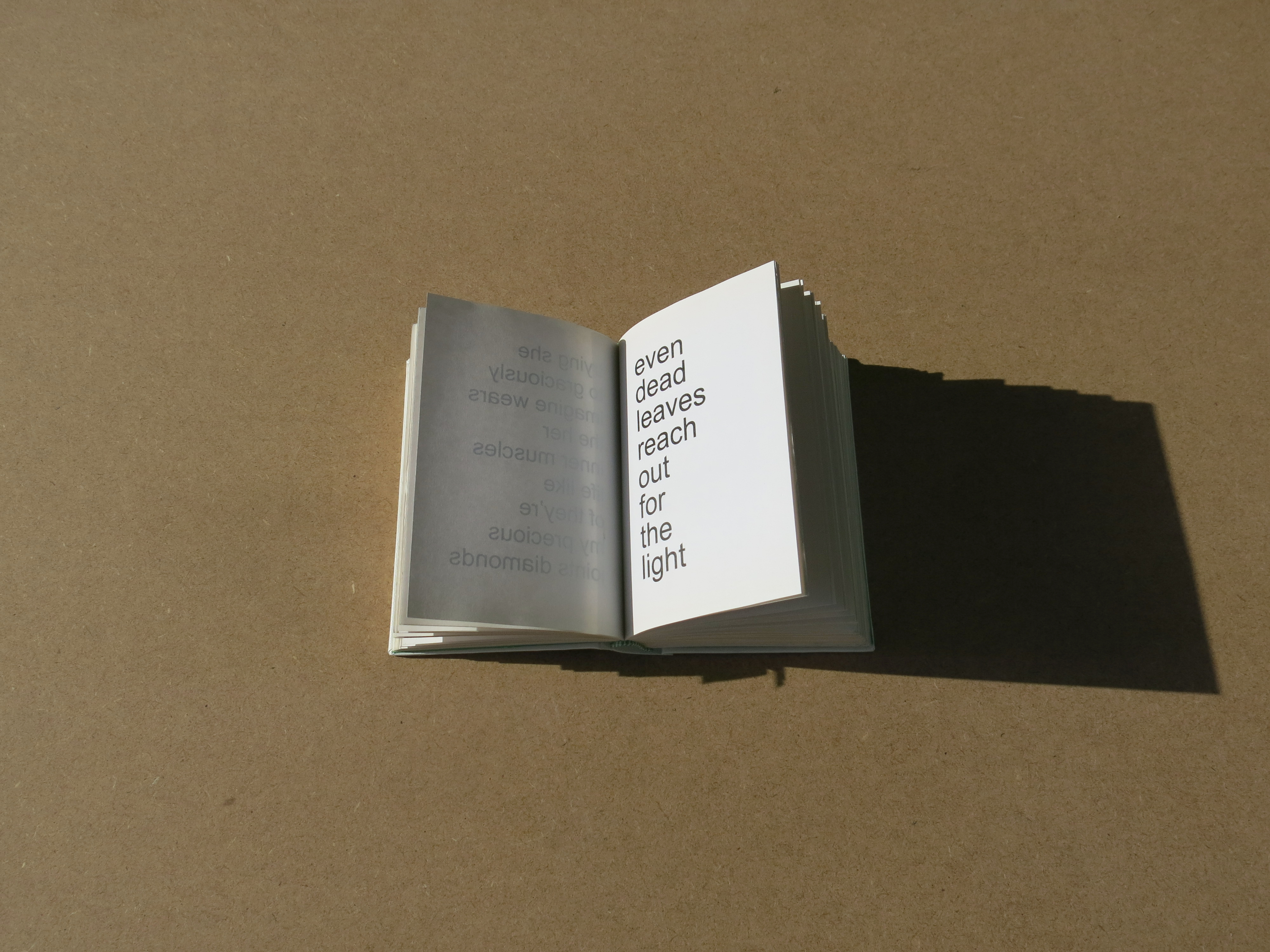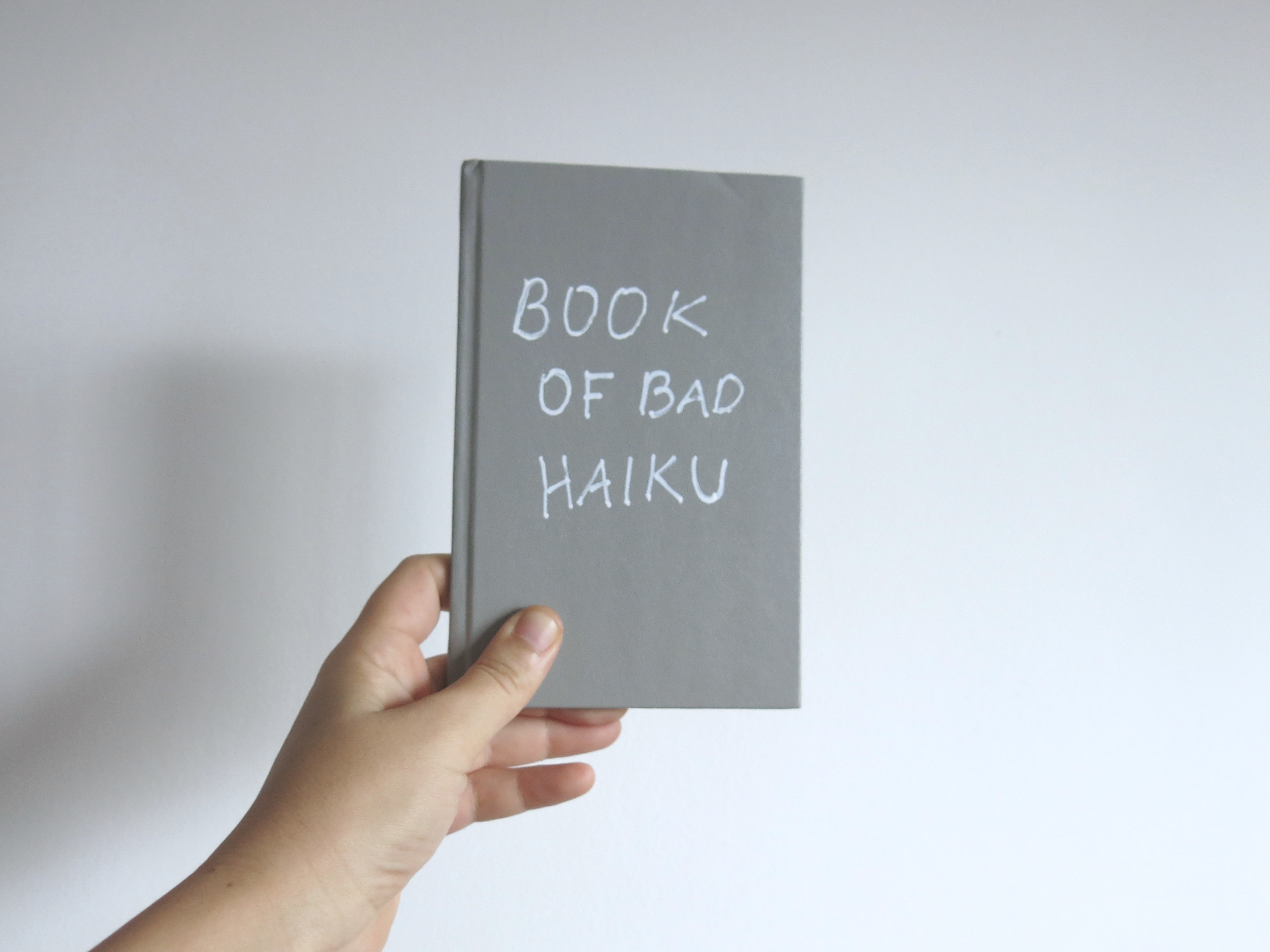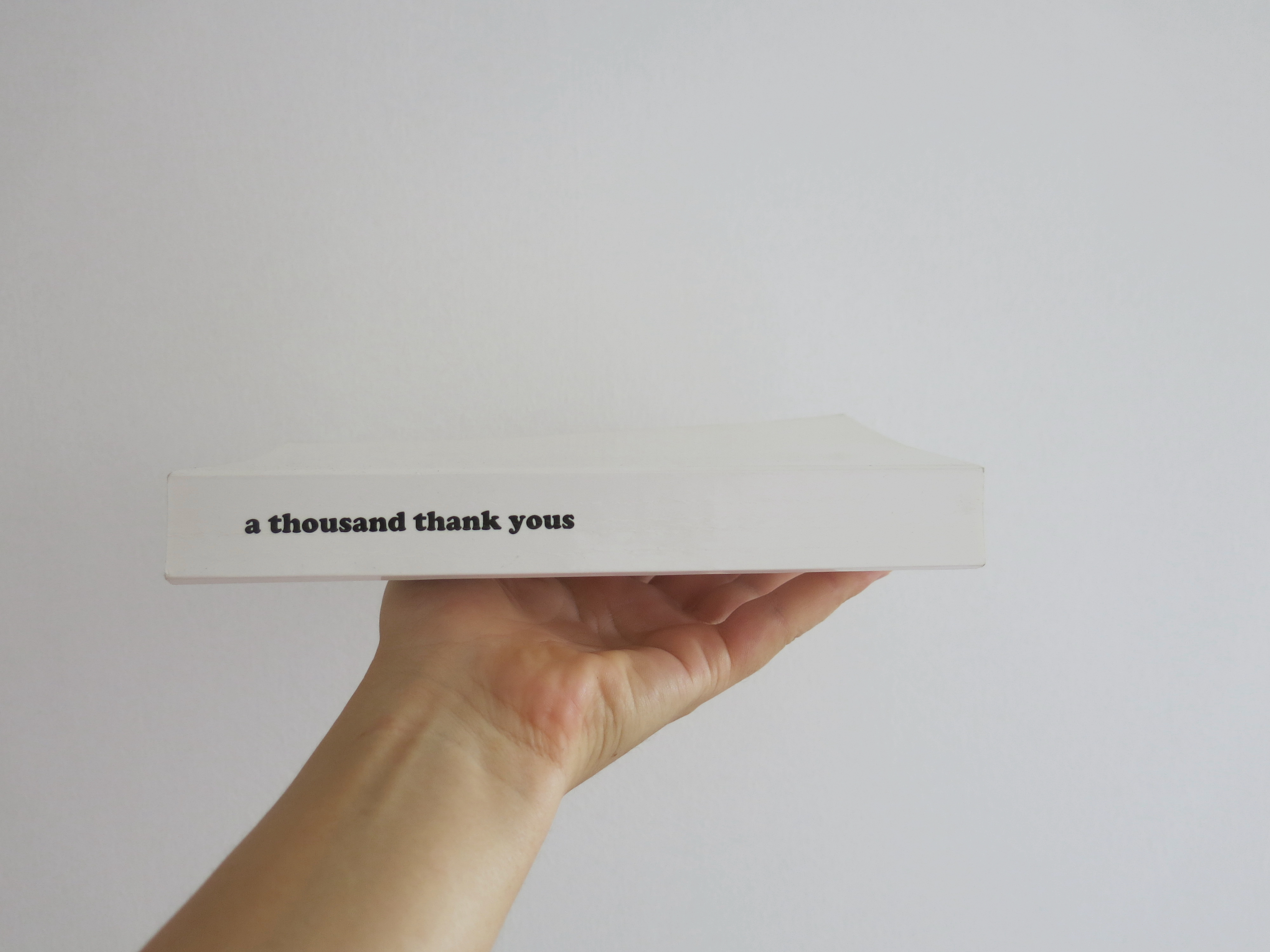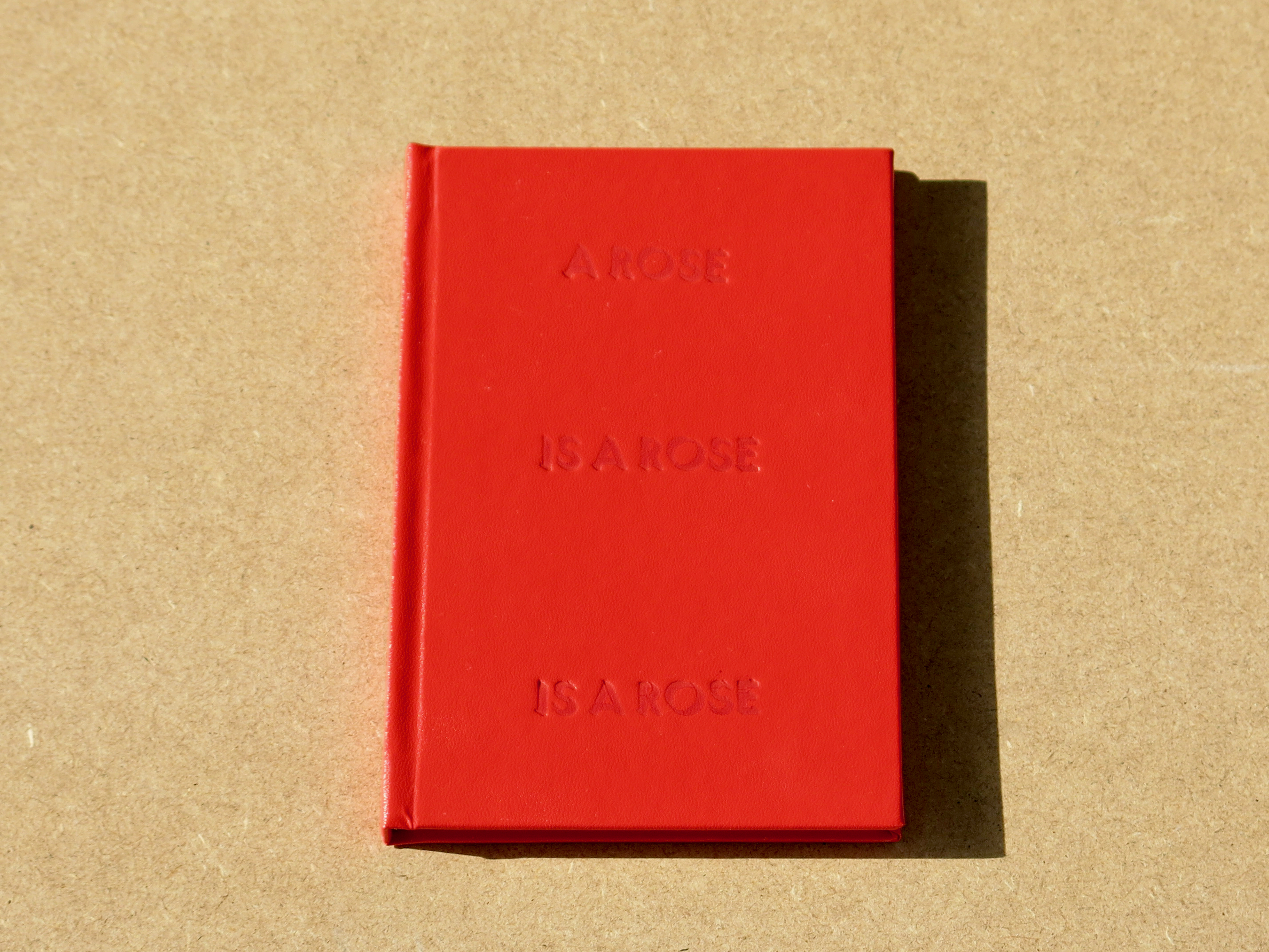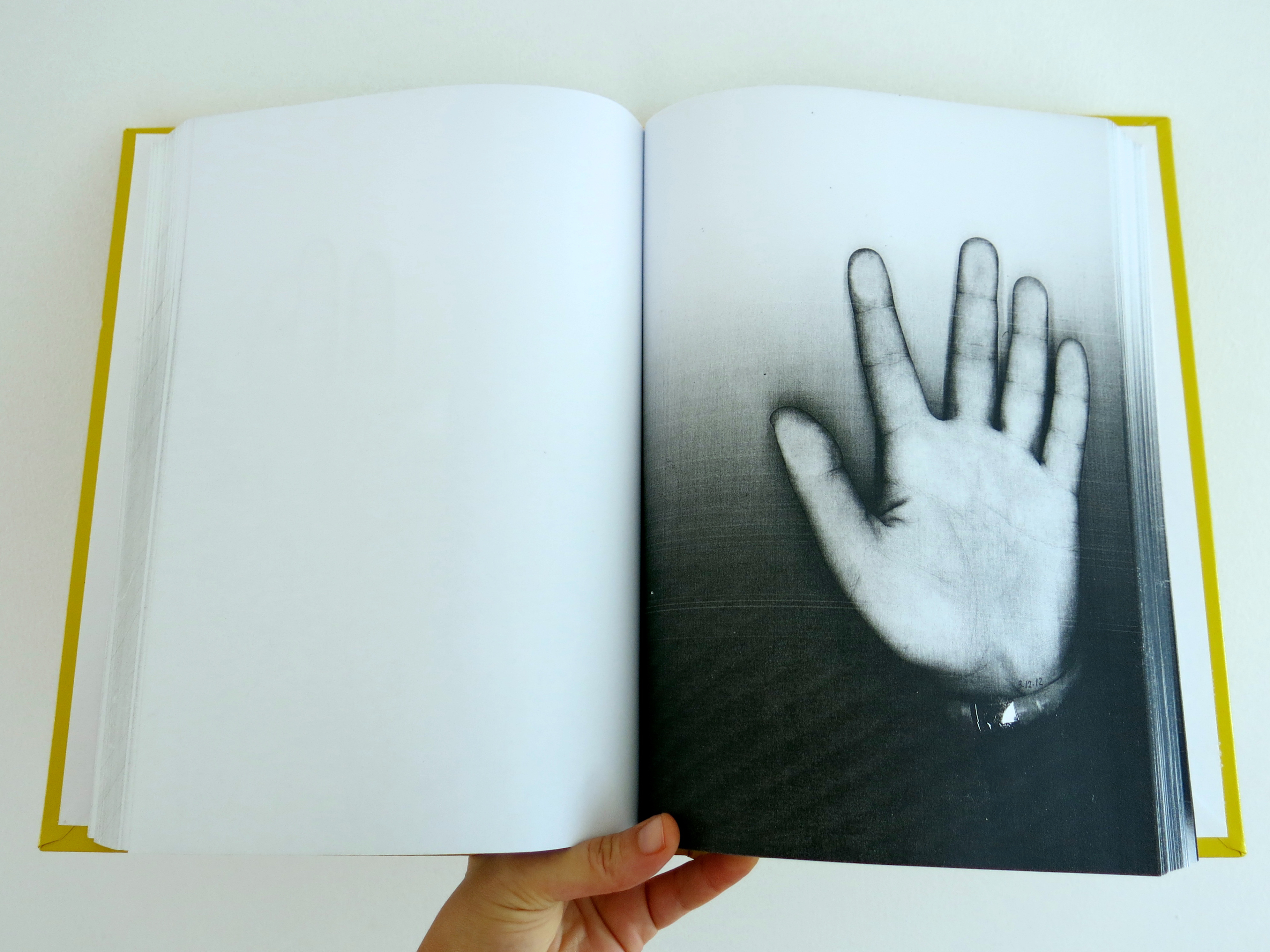 back
texts written by
texts written for
Hello and Welcome to the Show. I am aware that you are the reader and I am the writer but, just for now, I suggest diverging from this binary positioning. Moving towards finding our common ground, we are both individuals who have stood before these artworks, subjects before objects filling that space between ourselves and their presence with our own experiences, references, imaginations, and desires. These brief notes contain diaristic POV fillers, feelings, musings, and anecdotal stories that might complement your experience. They come in titled, connected, but at the same time somewhat autonomous paragraphs, to easily pick out the ones that catch your eye.

Through the Ubiquitous Screen. I have seen them as infants, toddlers, and teenagers. When he asked me to write something on their behalf I asked him to send me recent photos of them on WhatsApp. I wanted to have them on my screen, to be able to pinch them big and look at them in the way we experience most things these days.

A Plan of Action. I needed to look at them with fresh eyes since I have known them for so long. I decided to note down the first thing I would think of after that first glimpse on the screen. I love spontaneous responses. They are proof that our processors are fast; that we retain details; that we possess an internal, efficient network of information layering. That nothing goes to waste; every bit of experience, every fragment of information, gets lodged where it should and it becomes potent when it must. Isn't that the stuff of hope?

Hunk of Skin. The first flash of thought once I see them again. I have read this phrase elsewhere I did not concoct it. Hunk of Skin is a poetry collection by Pablo Picasso, written almost entirely on the 9th of January, 1959. It is a short read, obscure, and bustling with vivid, disjointed, surrealist images. Yet, I have to admit that the thing setting in motion this reflex recollection is not the content of these poems but the image contained in their title: through the screen, I cannot help reading these works as the remnants or leftovers of something, as hunks of skin hanging on the wall. I think about how those poems are painterly and how these paintings are sculptural; the poems of a painter, the paintings of a sculptor. The blurb on the back cover of the book reads:

A note to the original Spanish edition speaks of Trozo De Piel [hunk of skin] as expressing 'Picasso's nostalgia for his boyhood in Malaga: all his memories of the land where he was born, suddenly arisen…'.

Memories. These artworks are parerga that gradually ended up taking the stage, hence, the focus has not always been on them. As ideas in progress, they went through various stages of evolution. For instance, I recall that at some point they briefly carried bottles of water and oranges. One day, out of the blue, their weights disappeared, and a plastic plug appeared on each, like an artificial belly button. I remember protesting Why did you change them again? They were just fine! He answered something along the lines of They needed something, by which he probably meant that he was planning to relentlessly strip them down to their absolute essentials.

Face to Face Again. Unlike hunks of skin, these pieces are neither dead yet, nor desensitized; on the contrary, they are suggestive of movement, of transformative energy.

[on the surface of the screen
lurks the danger of getting trapped in denotation]

The afternoon light in his studio is sweet, like rum and raisin ice cream, fragments of the syrupy sky come in through the windows. We briefly discuss the ideal distance between each pair. The room is silent; I have always considered the presence of silence to be a sign of completion.

[Peter Greenaway, the filmmaker painting with film
once said that works of art are never finished,
just stopped and I believe that this statement too, is true]

Companions. Now each canvas is accompanied by a polyurethane resin cast object adjusting to its irregular shape, and curves. A giant foot here, an abstract face there, a torso, a bosom; none of them entirely human, maybe parts of unimaginable entities? Am I imagining body parts? He did not respond to my question, but he also did not deny this remark -whereas he usually expresses his noes fervently. These companions act as anchors re-establishing the canvases as objects in their own right, weaving a new narrative for them, giving them a new life that extends beyond their functional past and their participation in the making of other objects. He shows me the smooth indentations he carved on each companion. I don't know if I should be encouraging you to do this, but you should touch them; they are smooth, inducing the calming effect of a worry stone.

Poetic Stoppage. Maybe I finally understand why they have acquired plastic belly buttons; I am no longer perplexed by their presence, I actually enjoy and appreciate them now. I think of them as a bold gesture of camouflage. A device to shift the focus away from romantic perceptions about making, and to buffer the poetic dimension of this body of work by introducing an illusory serialization.

The Kids Gathered Around the Column. They seem to be comfortable, domestic, familiar, spongy, flexible parts of the most diabolical piece of furniture in the history of furniture; the sofa. Among them a standing and a reclining canvas-companion, who, in escaping the surface of the wall, have set in motion the creation of a whole new set of companions, this time cast in aluminium.

What Came First the Chicken or the Egg? The canvases or the plaster pieces? And what does first really mean in this case? The one group is the by-product of the other; each group views the other as its by-product. Maybe they are essentially antagonistic, at least this is what their grouping and their positioning in the space tell me.

Everybody and Everything Deserves a (Good) Name. Picasso's poems were untitled. He read them to his friend, novelist and poet, Camilo José Cela on June 13, 1960, and asked him to baptize them. Coincidentally, today's the 13th of June 61 years later, and I am writing this text, realizing that I don't know if these works have a name yet. I believe I would be a terrible godmother to real children, but perhaps ideal for artworks? So, Phanos, how about: "Now Dear Eyes, Dear Eyes, a Split"? It's a line from something I am writing at the moment, I will send it to you when it's done!

nicosia 13.06.2021

Now Dear Eyes,
Dear Eyes a Split
written by Natalie Yiaxi on the occasion of the show of Phanos Kyriacou Now Dear Eyes, Dear Eyes a Split (2021), Eins Gallery, Limassol.